Precisely selected used clothes are the leading product that we offer. We make every effort to meet the expectations of our clients from all around the world. For this reason, we aim to provide a wide range of top quality products. With the constant progress of our company and the development of our infrastructure and machines, we always try to improve standards of customer service in order to meet all of the market demands.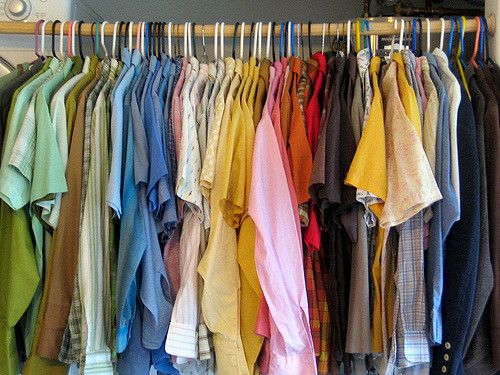 Both the domestic market and the Eastern European market are formidable. In order to meet their demands, we offer a precisely selected assortment of clothes that also go well with latest fashion trends.
We offer wide range of goods which are prepared accordingly to seasons. Products are packed in esthetic and transparent packages, so the customer can easily check the quality.
In order to receive more information about our offer, please contact our Sales Department.
Our offer for the African market is based on used summer clothes. Our product comes in two options: a so-called "Tropical mix" and well selected clothes divided into separate assortments.
The Tropical Mix contains a whole range of various summer clothes. The quality and composition of this product is based on experience coming from our long-term cooperation with customers from Africa. We can also meet individual demands of our clients. If you have any inquiries, feel free to contact our Sales Department.
The Tropical Mix is packed in big bales. Each weighs about 400 kg.
Tropical assortments are a selection of used summer clothes divided into over 100 different types of products, available in three quality grades (grade A, grade B and grade C). Due to wide range of goods and diverse preferences of our clients, the terms of cooperation are established by our Sales Management individually with each client.
Tropical assortment is packed in bales that weigh 45, 55, 80, 100 kg.
For the Asian Market we offer mainly used clothes mix of grade C.
Domestic market / Eastern Europe
We are flexible when it comes to our clients' individual requirements
Skórzno 10b, 87-811 Fabianki