To produce wiping rags we use precisely separated, absorptive materials. Wiping rags are cleaned of any hard objects. The size of one rag is approximately 40 cm x 40 cm. The product is available in packages of 10 kg and 5 kg (Frotte 9 kg and 4 kg).
Our company is well known as a domestic market leader.
Our goods have their own symbols and are organised in categories developed by our company.
Both grades and symbols inform about the quality and characteristics of the product.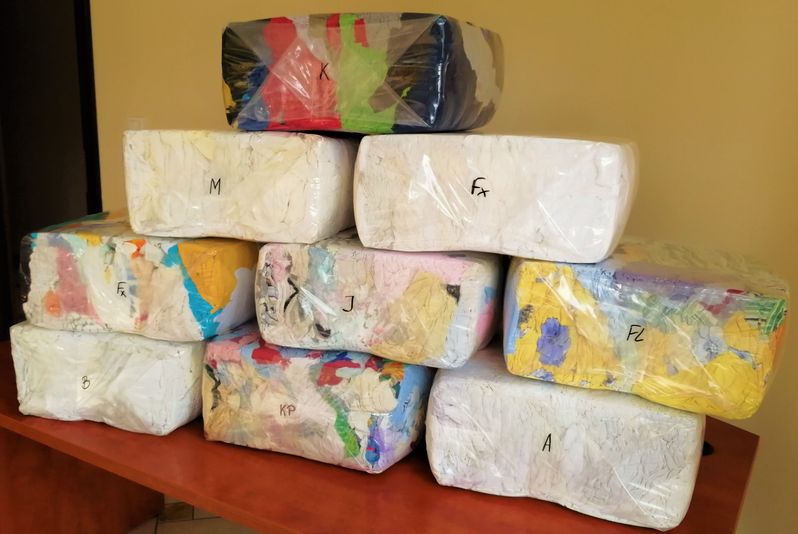 We are flexible when it comes to our clients' individual requirements
Skórzno 10b, 87-811 Fabianki